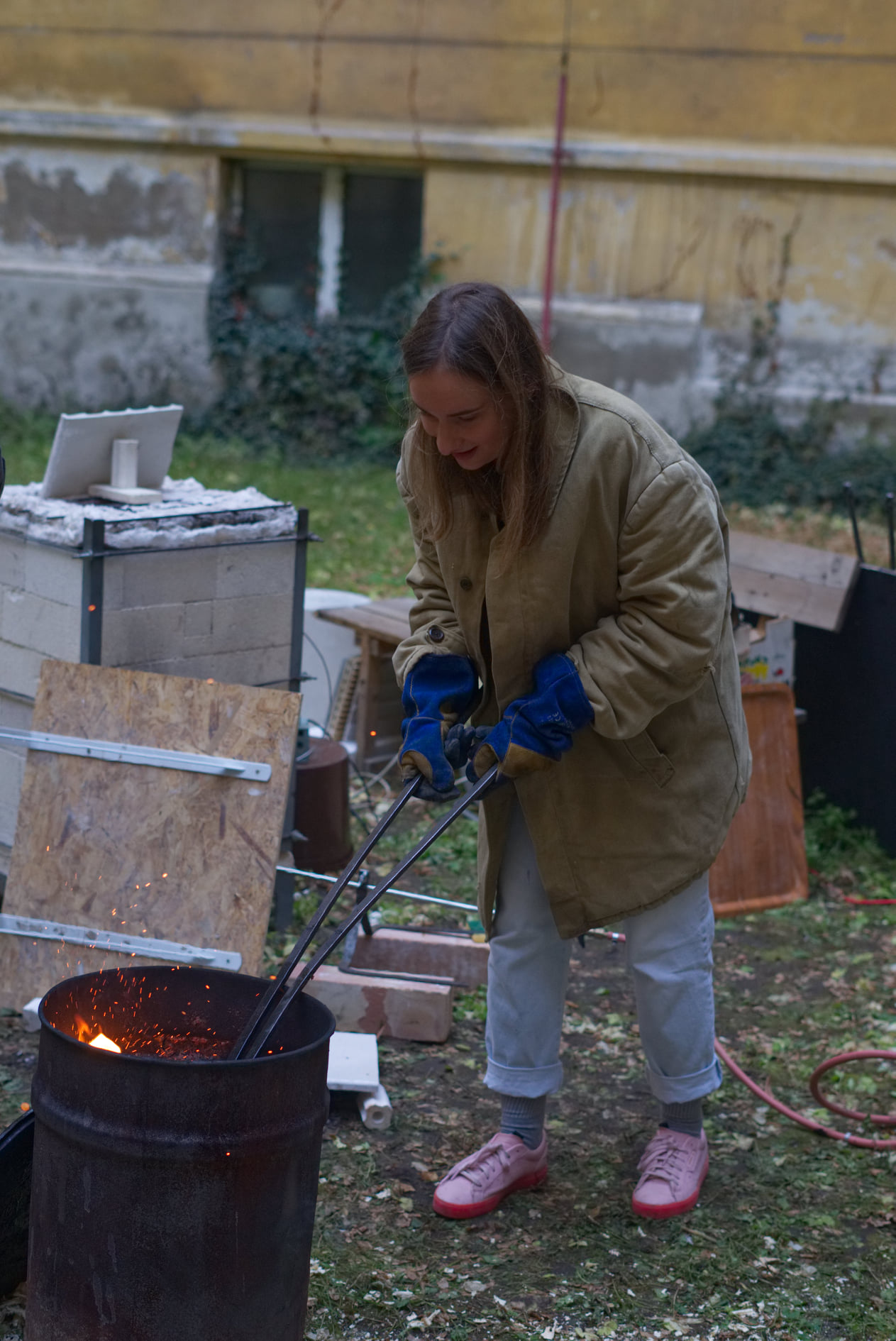 Focus 2:
Teaching approaches
CRAFT aims to compile, test and make accessible, various approaches and methods for transferring ceramic knowledge from expert to learner and enabling transformative educational practices which open up new experimental approaches to ceramic materials and technologies in the context of HEI. The team will develop and test a range of new ceramic teaching methods based on theories of pedagogy.
Working with ceramic materials in the university context has changed considerably in recent years. The picture today is very diverse: next to the few remaining study courses with the classic ceramic training spectrum and material and skills-centred curricula, the established ecosystem of a complimentary teaching culture and heritage manufacturing industry is disappearing.
To prevent the decline across the subject, CRAFT aims to create tools for sharing knowledge and ensuring quality and craftsmanship in local centres of excellence and across a Europe-wide discipline ecosystem. We also aim to create active pedagogies and teaching methods that educators can access as means of sharing knowledge through teaching and demonstration either in a classroom or through a virtual platform.
The Primary target groups are Ceramic teachers, trainers and educators, as the transmission expands it will showcase innovative approaches for practice-based learning and teaching, utilising knowledge and expertise from the network and providing new approaches to skills tuition, live demonstrations and active workshops.
CRAFT takes the position it can no longer be expected for ceramic educators to engage the learner purely through a classic masterclass or peer-to-peer learning approach. To ensure the transfer of the knowledge from expert to learner, moving towards an embodied practice, needs the development of methods of experiential learning (Kolb, 1985). Methods that engage the learner in troublesome knowledge (Meyer & Land, 2003) and build active communities of Practice (Lave & Wenger, 1991). Consequently, producing effective guidelines and methods for attaining practical and teaching skills is crucial. These will provide access to the techniques and teaching methods, passing on knowledge in ways applicable to the learners' contexts and needs. This supports an offering of an open-access mode of teaching, where agile modes of tuition align with learners' informal learning spaces.
FOCUS 2 will provide and support the subject rigour and the benchmarking of the skills and techniques. It will develop new forms of teaching and dissemination of knowledge towards a more agile and open-sharing culture. It will decode traditional tacit craft knowledge and seek to communicate both traditional and emerging ceramic knowledge. Supporting a shift from traditions of subject discipline delivery including masterclass and demonstration, towards new approaches, including online video workshops, live webcam demonstrations and cross-geographical tutorials.
Related content