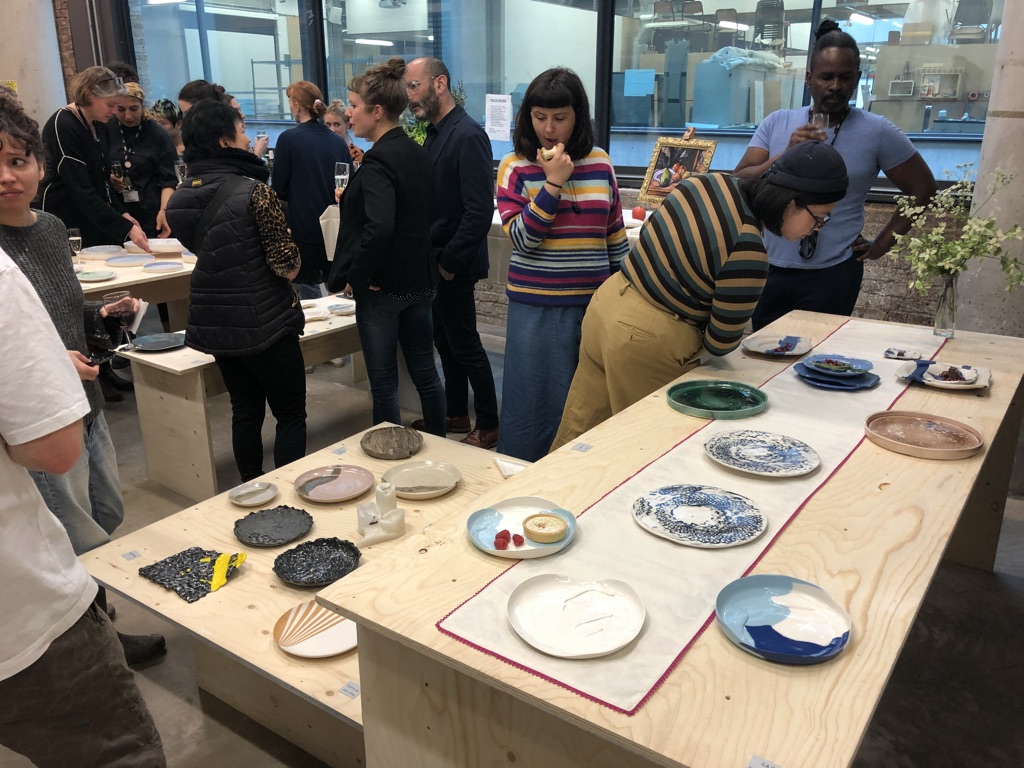 Focus 3:
Knowledge sharing
CRAFT aims to build an open and evolving repertoire of discipline knowledge and specialist techniques and skills, and share/transfer this knowledge through a toolkit of virtual and physical teaching resources that are underpinned by an accreditation system, and applicable across a diverse range of educational settings.
This is driven by a need to provide educators with a depth of knowledge that spans the entire possibilities of the discipline, from materials, processes, techniques and regional specialisms identified by the research and mapping in FOCUS 01.
The actions seek to address the concerns that knowledge is anchored to location. By the creation of an open resource, where experts can place their knowledge for the open use of the teachers and trainers. The resulting toolkit will hold this repertoire for the community, enabling open access to the knowledge, unfiltered sharing and the ability of the community to practice and learn ceramic techniques and skills. A range of innovative teaching approaches developed in FOCUS 02 will enable the transdisciplinary implementation and application of the teaching resources from the toolkit across a diverse range of European Higher Education contexts.
Through the application of a series of creative challenges, the repertoire will share discipline expertise and allow educators to further enhance their teaching practices, build skill and knowledge, decipher tacit knowledge hidden in techniques and build capacity within the Teacher/Trainer for knowledge transmission. This approach will encourage adoption, through a series of instructables, creative challenges and step-by-step teaching tools.
To support Teachers and Trainers in their acquisition of skills and techniques, an accreditation system will align with HEI CPD requirements and industry micro-credentials. The accreditation process will offer badges to award recognise the complexity of learning new skills and will align to institutional CPD requirements and offer micro-credentials transferable to industrial contexts within Heritage and Future Manufacturing.
The production of a range of teaching resources with support such credentials, using interviews and case studies with expert craftspeople, including, step-by-step photo demonstration through to video instructables, diagrams, workflow processes and a collection of creative challenges. FOCUS 03 will also provide the creative stimulus for educators to continue to learn by offering a coherent body of creative challenges, technical exercises and skill-based tasks, from basic, intermediate and advanced levels. The challenges will build upon new pedagogies of FOCUS 02 and complement each other, helping the teacher/learner to build a coherent skill repertoire which can be developed to encourage the scaffolding of knowledge over time.
Find the Decoding Ceramics Platform at www.decodingceramics.org
The ambition to make expertise and knowledge open-source, easy-to-access, useful, and reconfigurable to need is truly innovative. Prior to this action, expert knowledge has been hard-earned and closely guarded. FOCUS O3 aims to transform this position by making the acquisition and sharing of knowledge a Europe-wide imperative that will reinvigorate Ceramic education, research and heritage industries, acting as a repository for craft techniques and teaching methods to pass on knowledge in a way that is applicable to the learners' contexts and needs.
Related content